Baker Steel Company was established in 1940 by Homer C. Baker, a graduate in Mechanical Engineering from Wayne State University in Detroit, Michigan. Homer Baker was not only an outstanding engineer, but also a skilled welder and steel fabricator. He learned this trade in Stuttgart, Arkansas from his father, Homer C. Baker Sr., who operated a welding shop there for many years. From his father, he learned good management practices and a philosophy of honesty in business that has always been part of Baker Steel Company.
The Beginnings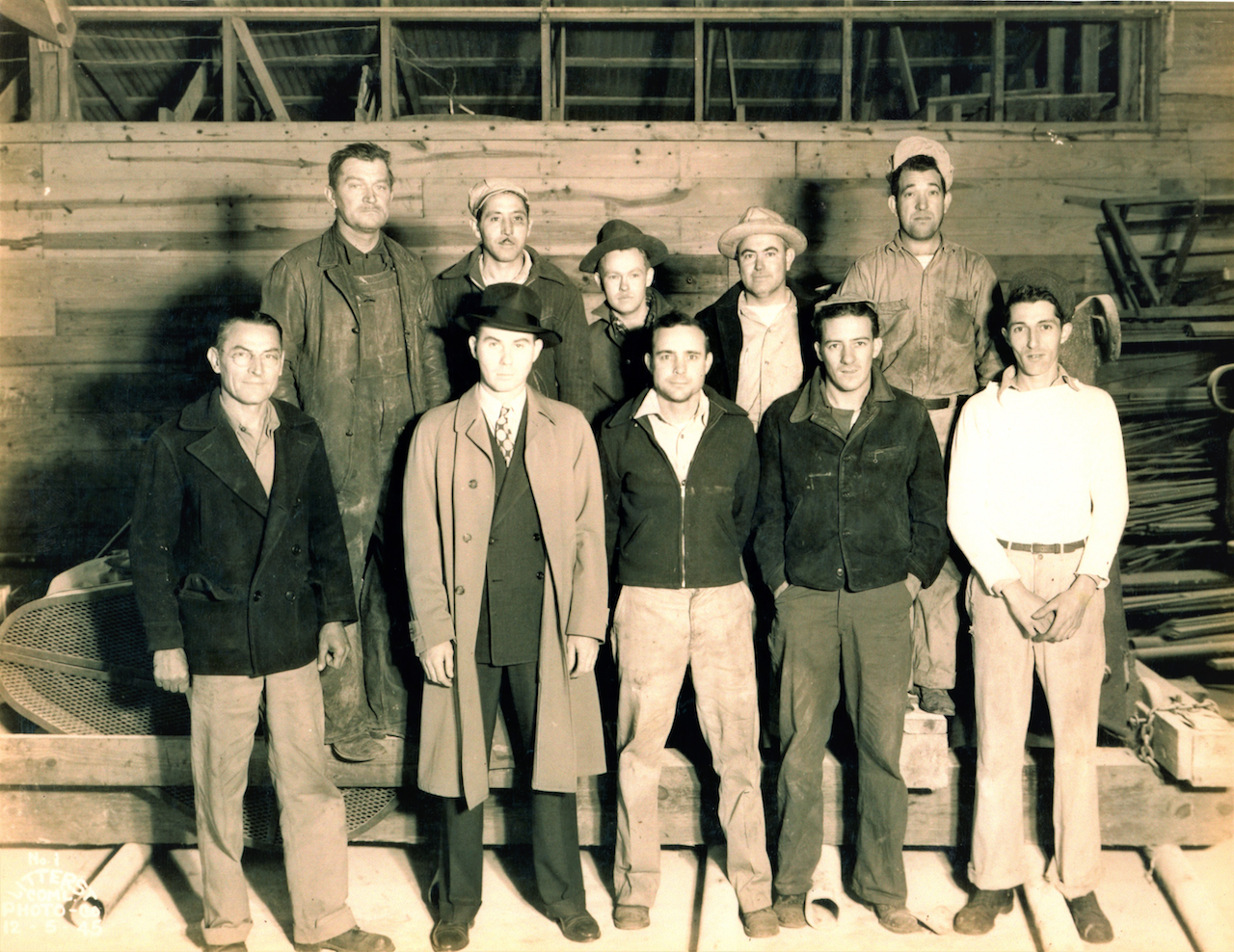 In the beginning, shop space was rented from Mr. Pavlu at 3800 Center Street. The shop floor was dirt, and his first piece of fabricating equipment was a plate roll he built from scratch with used parts from his father's shop in Arkansas. When speaking of these early times he would tell listeners that the only thing he bought new on his roll were the 'v' belts. Homer Baker also built one of the first punch presses made entirely of steel plate. This press used steel plate that was cut, formed, and then welded to make the press.
Shop
When World War II broke out, Baker Steel became a supplier of fabricated parts for the war department. Most of his production went to the navy, supplying hatches and various other parts for ships. During this time labor and material was scarce, but Baker Steel prospered due to the management skills of Homer Baker. Always interested in machinery, Baker Steel was one of the very first fabricators in this part of the country to own and operate press brakes.
World War II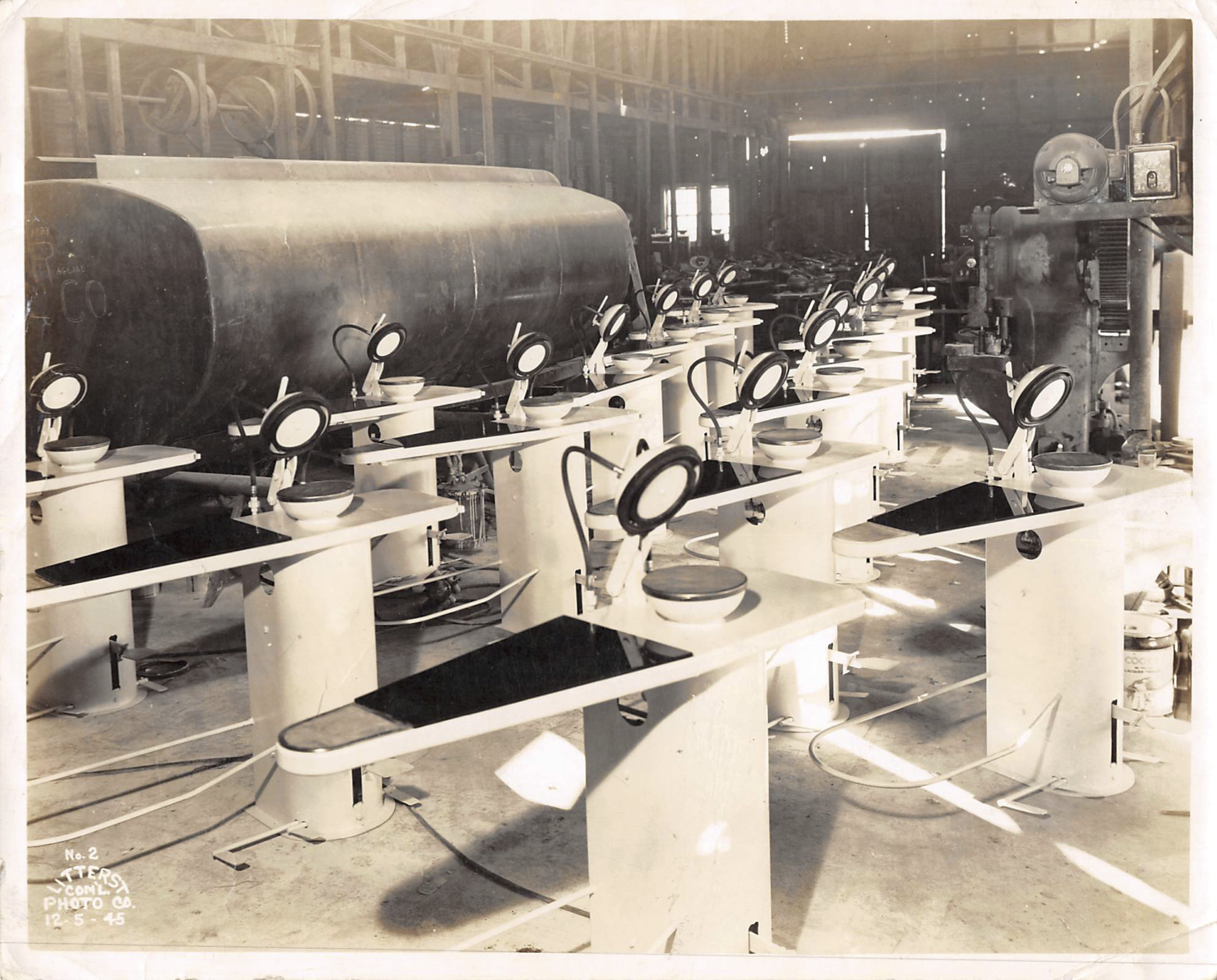 After the war, business was booming in Houston. Baker Steel fabricated everything from specialty ironing machines to truck bodies. During this period, a young man by the name of Gus Luna was employed as a shop helper. Gus was a quick learner, and soon became a shop foreman. His loyalty to both Baker Steel and Homer Baker were invaluable to the success of the company.
Post World War II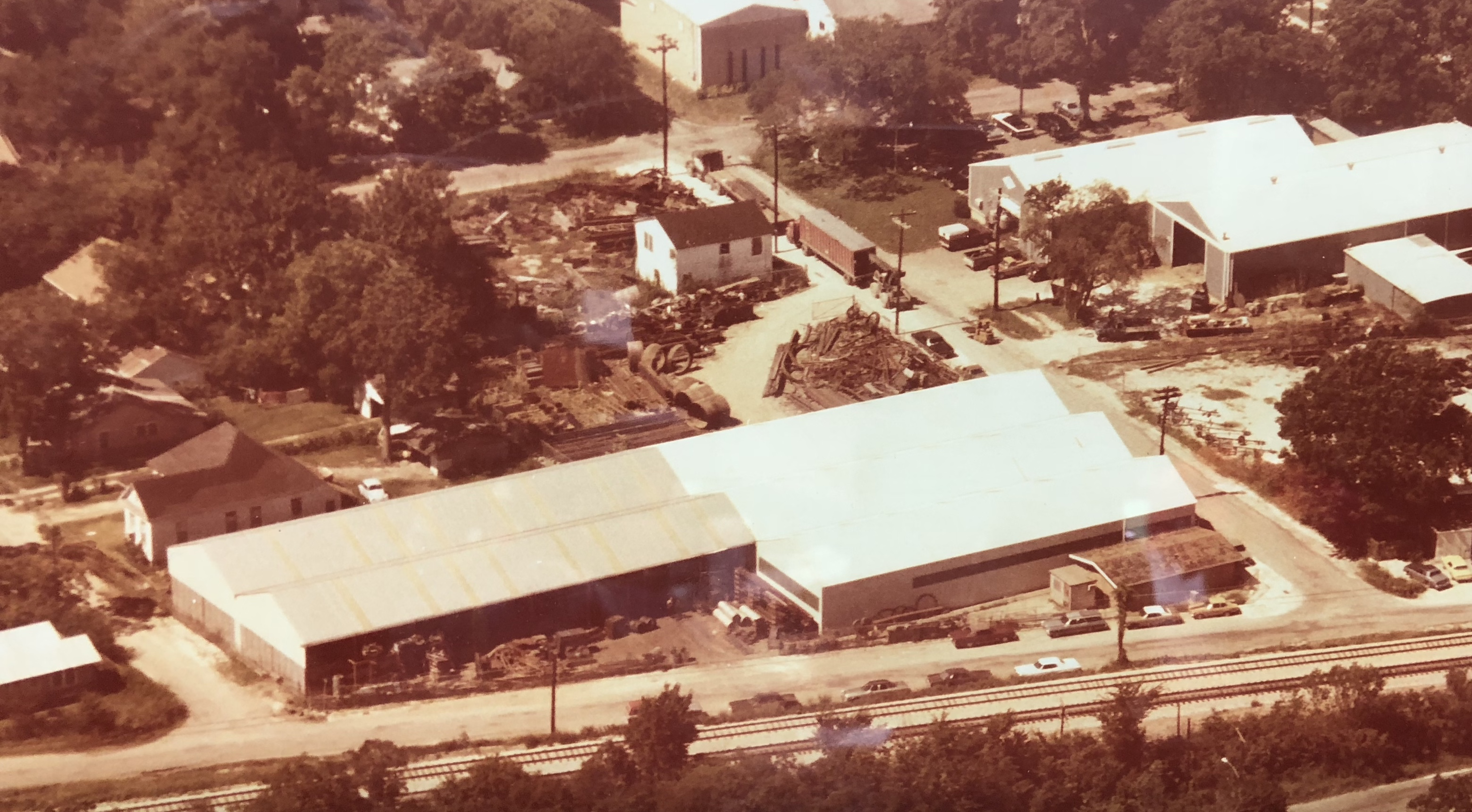 In the 50's, the shop on Center Street had become too small for the growing company, so plans were made to move into a larger building. Land at 1326 Moy Street was purchased and steel was fabricated for the new building. In 1952, Baker Steel moved into the new building, and has been located at this address for over 60 years. The first building consisted of 5000 square feet and a chalk line on the floor for an office.
Second Shop
Once in the new facility, more equipment was purchased. This allowed Baker Steel to take on new and interesting projects. The projects varied from specialty steel forms used in the highway bridge projects and dam building, to a contract from Cameron Iron Works Missile Plant to supply cylinders rolled to a very close tolerance for the Navy's Terrier Missiles. It was during this period that the Baker Screed was developed for concrete finishing of highway bridges. This finishing machine is still in demand today.
New Jobs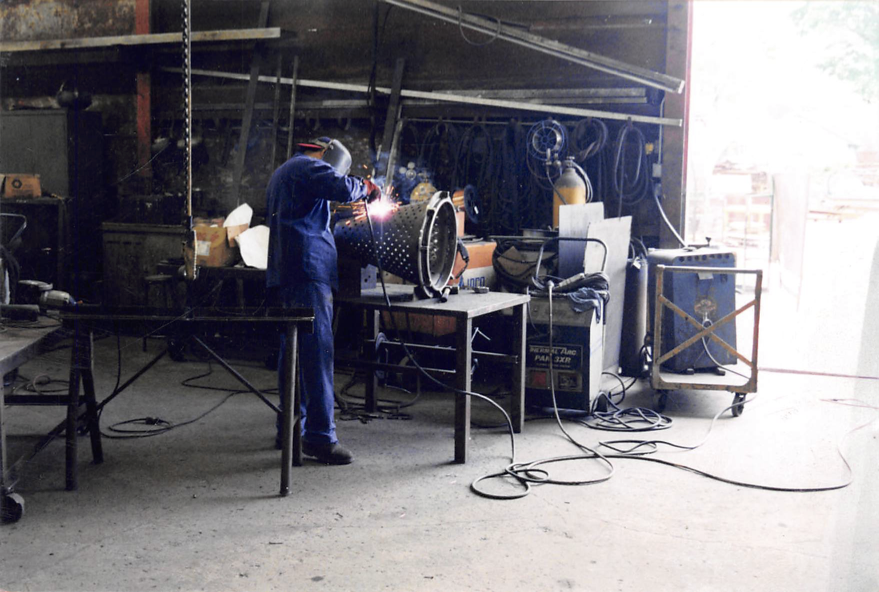 Today Baker Steel has an extensive number of fabricating machines as well as a complete machine shop. Baker Steel works with steel, aluminum, and stainless steel alloys, as well as some exotic materials. We shear, punch, bend, roll, and weld all of these materials, specializing in forming cones and difficult forming operations. Another specialty of Baker Steel is the rolling of structural shapes into rings. Recently, Baker Steel Company has acquired a new 110,000 square foot facility on 7.65 acres of land in Katy, Texas.
Today
Choose Baker Steel Company, Inc.
Over 80 years of proven leadership in the steel fabrication industry.
Call us: (713) 869-3244
Email us: sales@bakersteel.com
Visit us: 7600 Cherokee Dr. Katy, TX 77494